| | |
| --- | --- |
| | Sales Meeting Planning and Facilitation |


Marti Campbell

Prize Inside
Chevy Chase, MD
(301) 650-4160 (office)

Send Us

E-mail

© Copyright 2011
Prize Inside
All Rights Reserved



Sales Meeting Planning and Facilitation


Make your next sales meeting soar!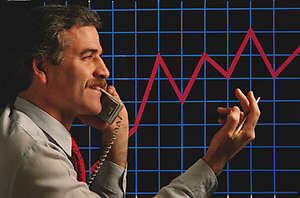 Prize Inside facilitates sales, telesales and marketing meetings. We can help make your next meeting more productive, successful, and fun for everyone. Our sales, marketing and meeting planning experience will help you avoid problems that could derail the program and help your organization have a positive outcome.

We'll help you develop the agenda, create a schedule of events with appropriate pacing, breaks, best length for individual events, and suggest exercises to "break the ice" and get things off to a rolling start.

To discuss your next sales meeting, call Marti Campbell at (301) 650-4160 or email her at bottom of this page.